The New Form I-9 Is Here – Are You Using It?
In July, the United States Citizenship and Immigration Services (USCIS) announced a new Form I-9 that employers must use beginning November 1, 2023. Compared with the older Form I-9 (Rev. 10/21/19), the new form has been streamlined and shortened. Additionally, the U.S. Department of Homeland Security (DHS) issued a final rule that allows the DHS to create guidelines for employers to implement alternative document examination procedures, such as remote document examination. The new Form I-9 includes a checkbox to indicate when an employee's Form I-9 documentation was examined using a DHS-authorized alternative procedure. While employers may continue to use the older form through October 31, 2023, employers may be subject to penalties if they use the older form after that date.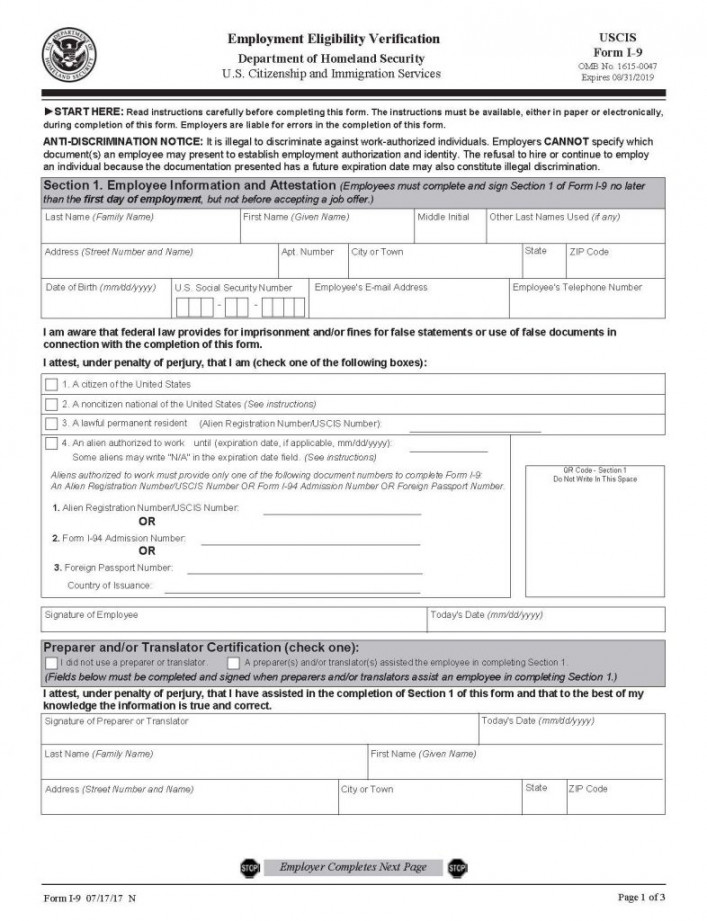 Section 1 of the new form collects identifying information about the employee and requires the employee to state under penalty of perjury whether they are a U.S. citizen, noncitizen national, lawful permanent resident, or noncitizen authorized to work in the United States. Section 1 must be completed by all new hires on or before the new employee's first day of employment, but not before the individual has accepted a job offer from the employer. Section 2 of the new form is the review and verification section. The new employee must present the employer with original documentation proving the employee's identity and employment authorization, and the employer must review this documentation and complete Section 2 no later than three business days after the employee's first day of employment.
New hires should complete Supplement A to the new Form I-9 if they have a preparer or translator assist them in completing Section 1. If a rehire occurs or reverification is required, employers should fill out Supplement B.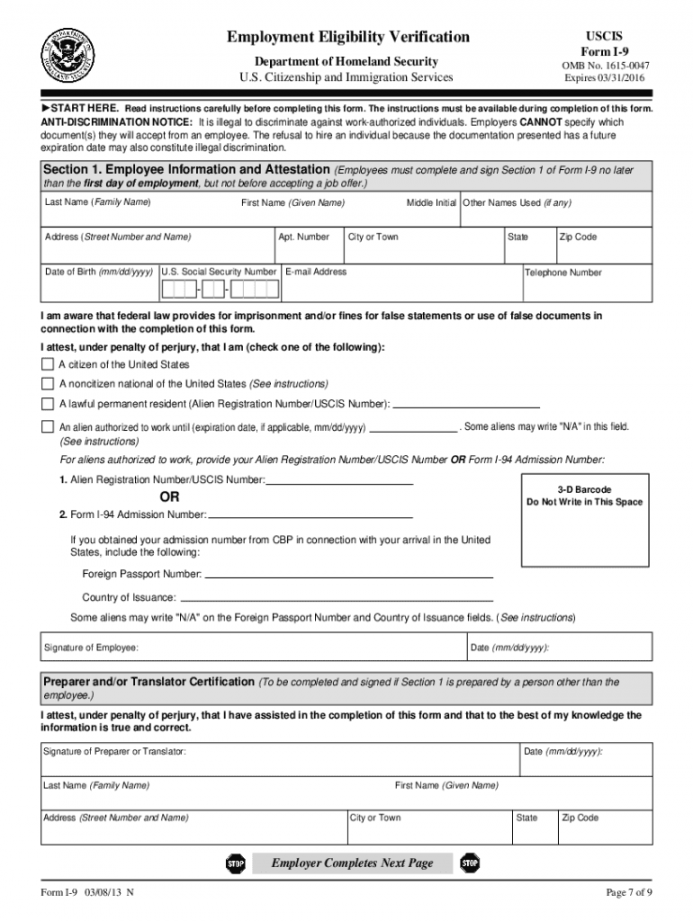 Employers must maintain an individual's Form I-9 for three years after the individual's date of hire or one year after the date the individual's employment ended, whichever is later. Also, employers must make Forms I-9 available for inspection upon request by the DHS, the U.S. Department of Justice, or the U.S. Department of Labor. Employers that don't properly complete and retain Forms I-9 may face civil money penalties and, in egregious cases, criminal penalties.
The new Form I-9 and related information is available here: Employment Eligibility Verification | USCIS.